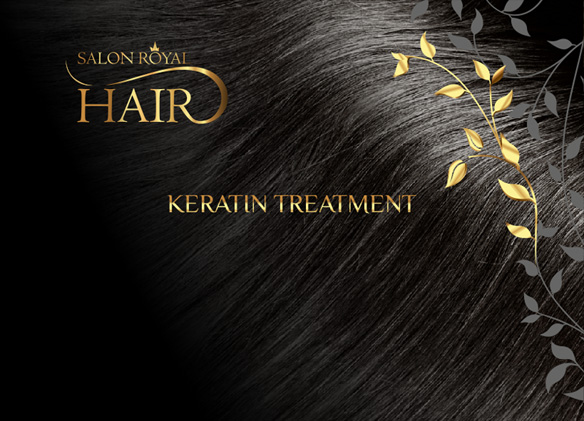 Welcome!
The unique effect of the Salon Royal Hair Keratin Treatment line is possible because of natural componentsin these products. Proteins strengthen hair, amino acids give them shine and smoothness, provide an additional feedingand smoothing, collagen and keratin prevent fragility, but green tea extract, coconut oil and jojoba oil, kiwi and citrus feed head skin, restoring hair health and strength frominside. Even the curling, damaged and weakened hair becomes smooth, shining and silky after the procedure.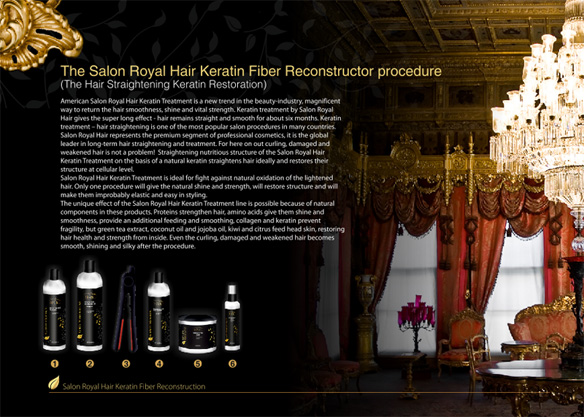 For here on out curling, damaged and weakened hair is not a problem! The innovation from Salon Royal Hair — straightening nutritious structure on the basis of a natural keratin. Hair Keratin Fiber Reconstructor straightens hair ideally and restores their structure at cellular level. It is suitable for hair of any type and yields instant result.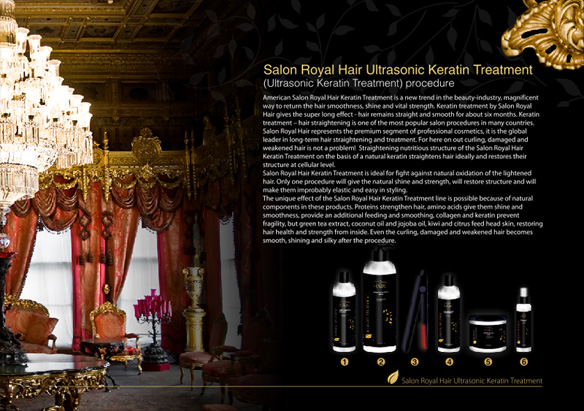 Ultrasonic Keratin Treatment
Healthy and strong shinyhair without styling products and overheat. Procedures with the Salon-Royal-Hair Ultrasonic Treatment Styler are complex:
- treatment and restoration; - rejuvenation;
- loss prevention;
- restructuring of hair fibers, hair tip restoring.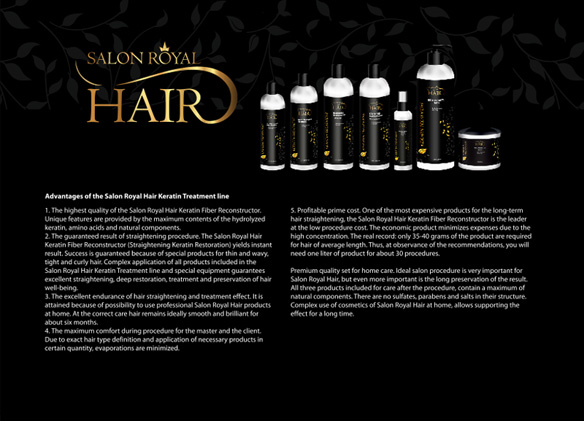 Premium quality set for home care
Ideal salon procedure is very important for Salon Royal Hair, but even more important is the long preservation of the result. All three products included for care after the procedure, contain a maximum of natural components.